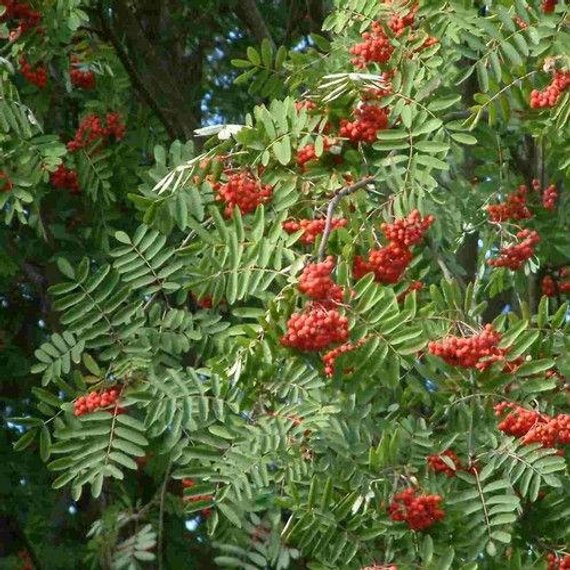 Zones: 2 to 6
Mature Height: 40 feet
Mature Spread: 20 feet
The European Mountain Ash is a striking tree with a great show of dense clusters of creamy white flowers followed by bright red or orange berries. Its berries attract many birds in fall and winter. The dark green foliage is fernlike creates a strong contrast with the colourful berries. Native to Europe and Asia.
When choosing a location, keep in mind that the European Mountain Ash has a fast growth rate growth rate. It grows up to 40 feet in height and 20 feet in spread. It can be planted in zones 2 to 6. Prefers full sun and moist, well-drained soil.
How To Start These Seeds:
Scarification: Soak in water, let stand in water for 24 hours
Stratification: Cold stratify for 120 days
Germination: Sow seed 1/8 inch deep, keep moist, mulch the seed bed, can be sown outdoors in the fall for spring germination.
Seed Count Per Packet:
This packet contains 60 hand-sorted, high-quality seeds.
If refrigerated upon receipt, these seeds can be stored for up to a year before you decide to use them.