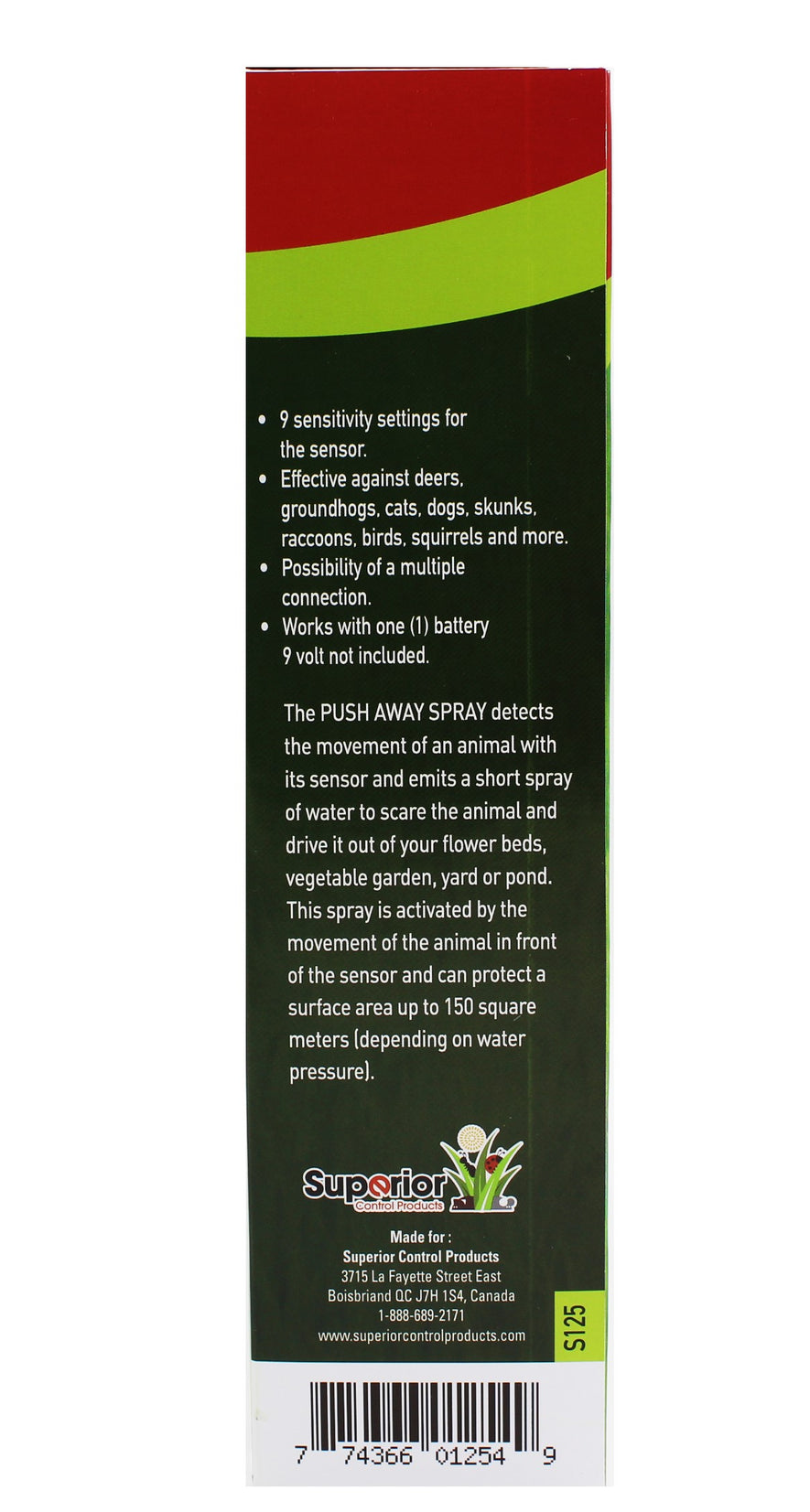 Protect your garden from unwanted animals at all times with the water spray
9 sensitivity settings for the sensor.
Effective against deer, groundhogs, cats, dogs, skuks, raccoons, birds, squirrels and more.
Possibility of a multiple connection.
Works with one battery 9 volt: Not included
How It Works>
Push-Away Spray detects the movement of an animal with its sensor and emits a short spray of water to scare the animal and drive it out of your flower beds, vegetable garden, yard or pond. This spray is activated by the movement of the animal in front of the sensor and can protect a surface area up to 150 square meters. (depending on water pressure).