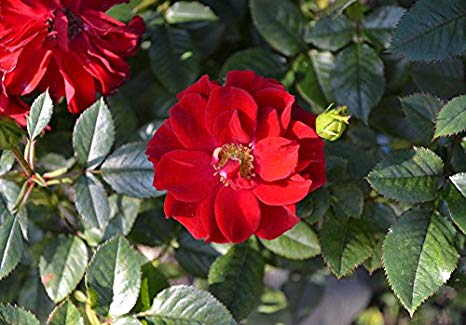 Zone: 2
Grows to: 4-6 ft.
Rugosa are extremely vigorous and hardy. Red flowers up to 3 inches across. Fabulous scent. Hips persist into winter. Great for wildlife, winter interest, or making your garden very fragrant.
The seeds can be stored in the refrigerator in a sealed plastic bag for up to one year. Detailed instructions about germination are included with the seed packet.
This packet contains 25 hand-sorted, high-quality seeds.