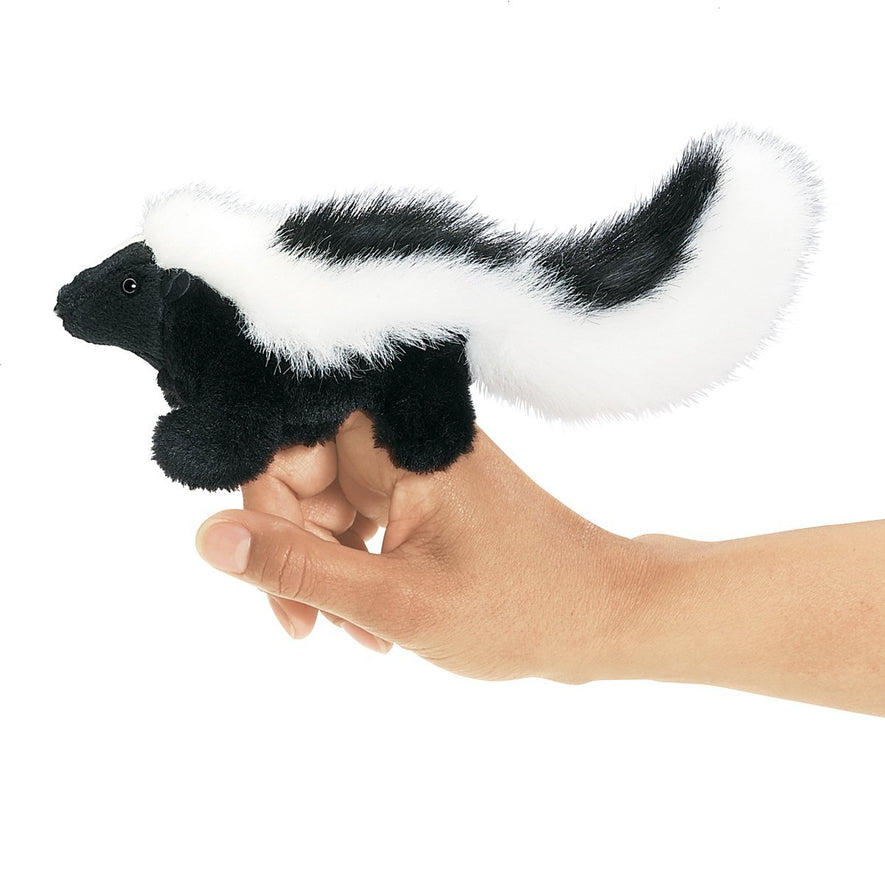 Skunk finger puppet

Operate on 1 or 2 fingers

Innovative and engaging

Surface wash only

Recommended for ages 3-Plus
Skunk Finger Puppet. Raise a stink with this Skunk finger puppet Or simply sit quietly and play. You see, the less alarming you are to him, the less alarming he'll be to your nose. Scent glands not included. Finger puppets are little-bitty adorable animal puppets that can be operated on one or two fingers. Surface clean with warm water and mild detergent, towel and hang to dry. Do NOT submerge in water-Do NOT use washing machine or dryer. Folkmanis Puppets meet EN-71 toy safety standards. For puppet fun, games, shows, scripts, and instructions on how to become a skillful puppeteer vist www.folkmanis.com Recommended for Ages 3-Plus.