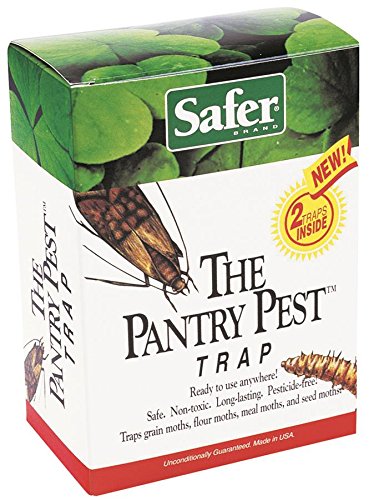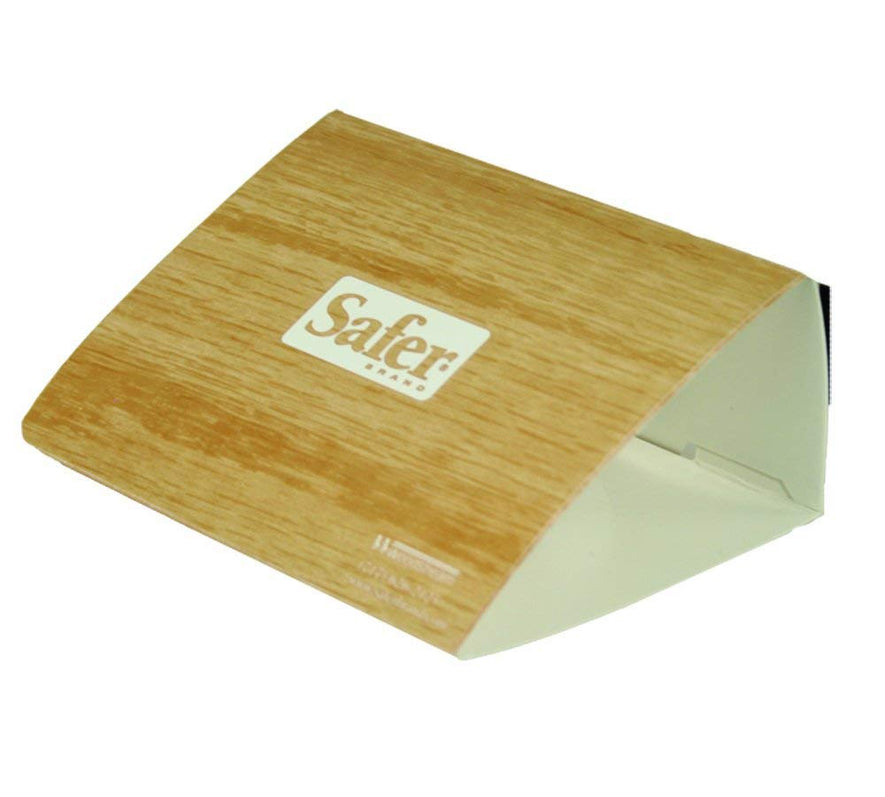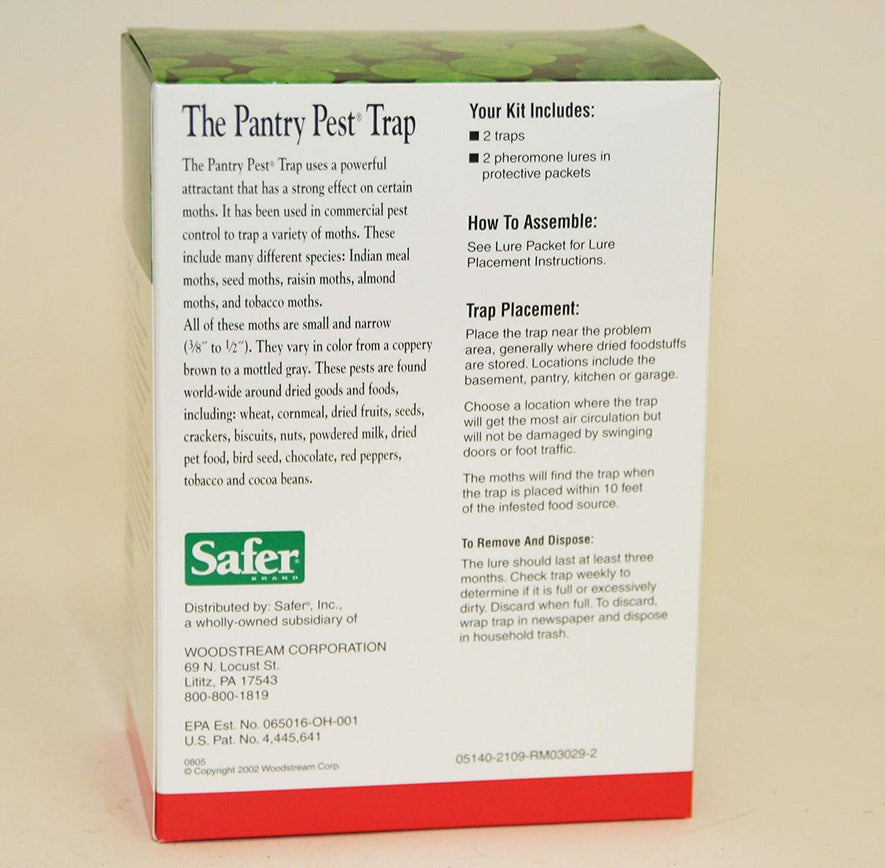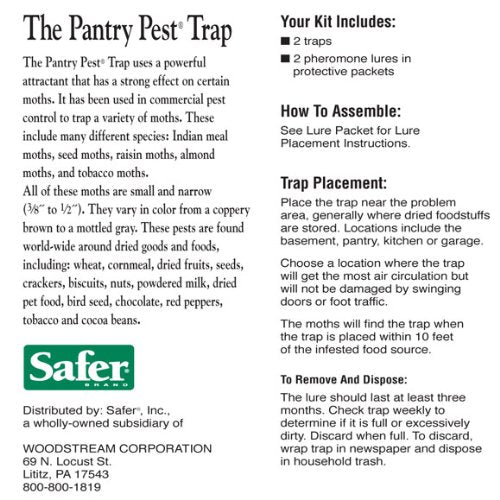 Use at the first sign of infestation to control moths and their larvae brought into your home in flour, grains and bird seed

Pantry Pest kill the larvae and eradicate the population by attracting and trapping the males, thereby breaking the breeding cycle

Each pantry moth trap offers 1000 square feet of protection

Features a time released pheromone that will last upwards of 3 months

Organic and safe for use around pets and children
Protect Your Dry Foods From Moth Destruction
The Safer Brand Pantry Pest trap lures and traps meal moths, grain moths, flour moths and seed moths that infest kitchen cupboards, dry food pantries and other food storage areas. This safe and hassle-free system helps pinpoint breeding moths and feeding larvae so you can quickly and effectively get rid of an infestation.
Easy-to-Use Traps Provide Weeks of Protection
The Pantry Pest Trap features a convenient triangular shape that easily fits into hard-to-reach nooks and corners. Equipped with two traps and two time-released pheromone lures, this natural pest control solution offers 400 sq. ft. of cost-effective coverage that lasts up to three months.
How it Works
Drop Lure into Trap
Open lure packet and drop pheromone chip into the hole on the bottom of trap. Lure will stick to the glue inside.
Position Trap in Vulnerable Area
Place the baited trap in areas where dried foods are stored, like cupboards, garages and basements. Ensure the trap receives ample air circulation while remaining undisturbed from swinging doors and foot traffic.
Replace Every 12 Weeks
Monitor traps on a weekly basis, replacing them once they're full or after 12 weeks of use.