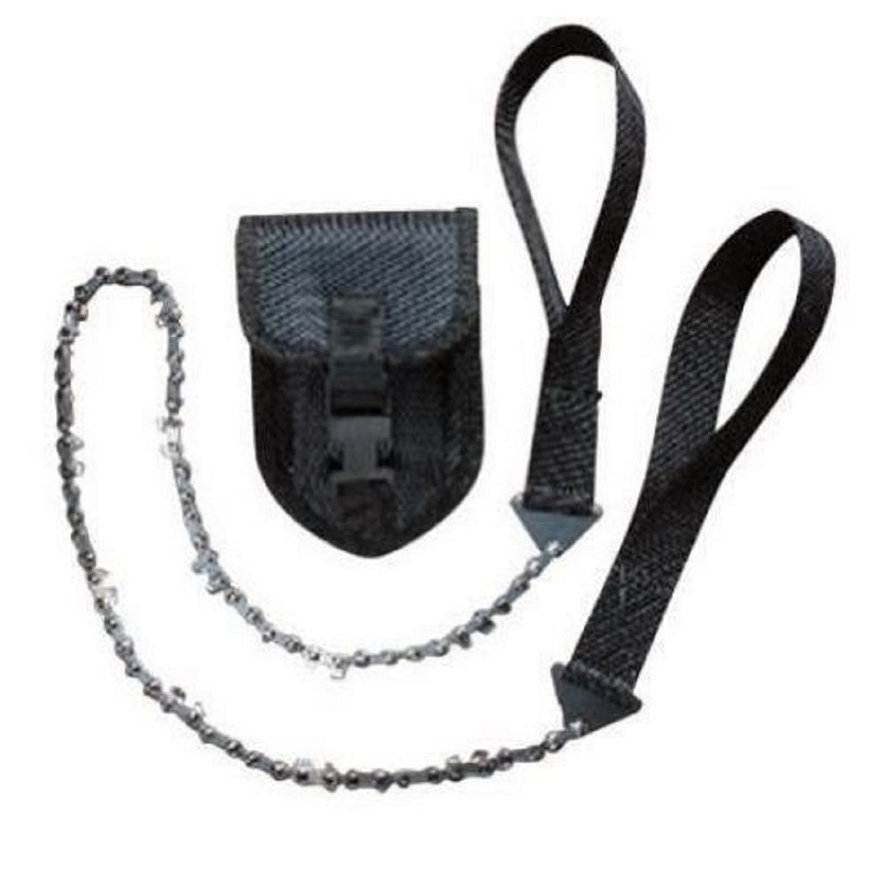 The TreeHelp Camping Rope Saw is a lightweight manual chainsaw and a great addition to your next camping trip.  Perfect for sawing deadwood around the campsite that is too large to break, it is also a useful tool for various pruning tasks around the home and garden.
It comprises a patented 24-inch carbon steel chainsaw blade with two heavy-duty polypropylene straps on each end.  By alternately pulling the handles, you create a sawing motion that cuts both ways to finish the task more quickly.
It can cut limbs up to 10 inches in diameter and comes in a handy carrying pouch.
Total Weight: 4.5 oz.