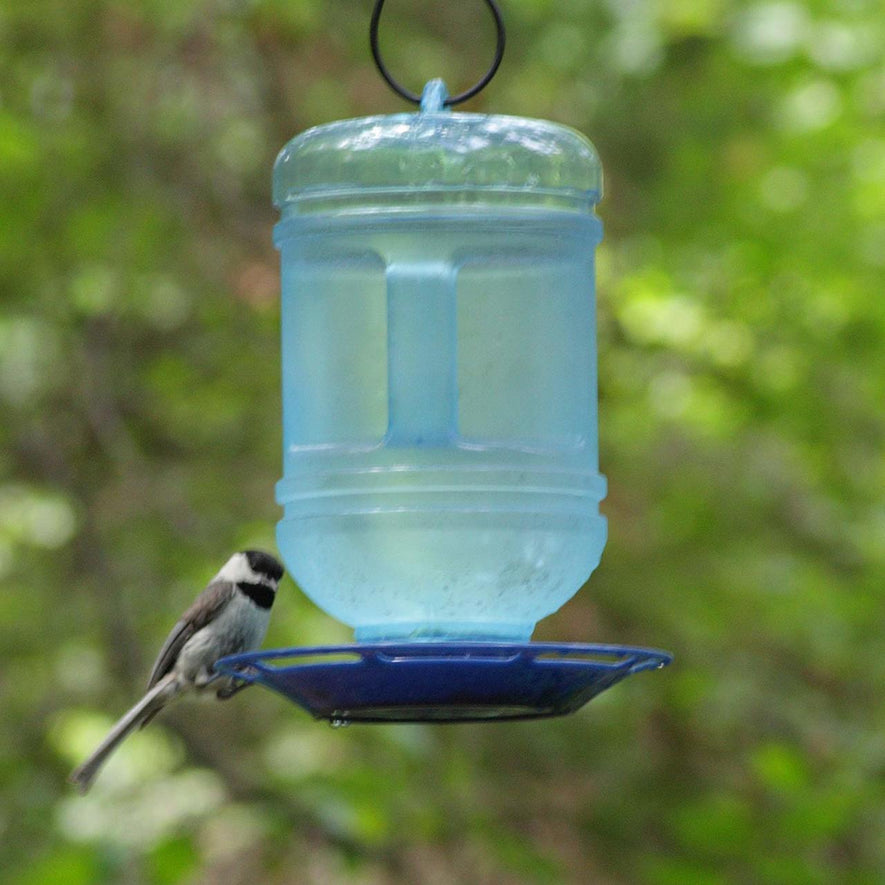 Watch as birds gather around the water cooler for a drink

Attract more birds by offering water

Water stays clean and fresh inside inverted water reservoir

Holds 48 oz of water
Create a welcoming oasis for a wide range of wild birds with this hanging bird waterer from Perky-Pet. Providing a reliable source of fresh, clean drinking water will not only delight the lovely winged creatures, but will also take your outdoor space to a whole new level of bird-watching enjoyment.
Attract More Birds
From Cardinals, Chickadees, Finches, and Flickers to Hummingbirds, Robins, Woodpeckers, and Wrens--the options are endless when it comes to what birds you might see swooping in for a visit.
This waterer makes an excellent compliment to bird feeders, bird houses, bird baths, and other accessories. By offering water in addition to a food source, you will attract a larger variety of wild birds to your yard, including those that don't eat seed, like Bluebirds, Swallows, and Warblers.
Water-Cooler Shape with 1.5-Quart Capacity
Similar to a workplace water cooler, this bird waterer functions the same way--like a hot hangout spot for chit-chat and refreshing beverages. The durable plastic waterer provides a generous 1.5-quart (48-ounce) capacity--one of the largest of the Perky-Pet waterers.
Thoughtfully designed, the waterer includes an integrated loop up top for easy hanging, a transparent barrel-shaped reservoir for checking water levels at a glance, a large ergonomic side handle for easy filling and carrying, and a flat-bottomed water tray with a wrap-around perch so birds can sit, drink, and stay awhile.