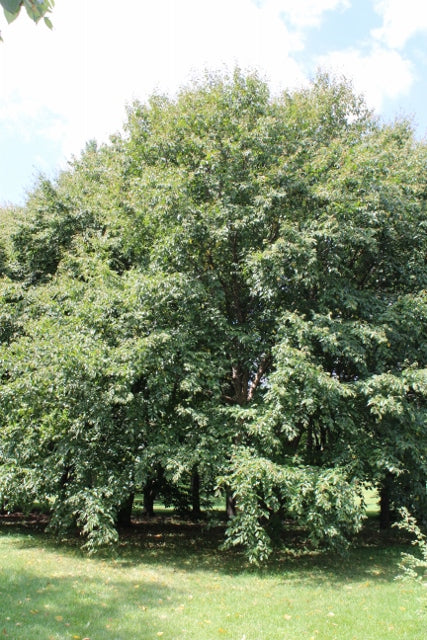 Zones: 3-8
Mature Height: 60-85 feet
Native to northeastern North America. Pyramidal habit and dense providing good shade. It will develop a rounded or irregular crown at maturity. Leaves have a dull, dark green upper surface and sport a light green underleaf. Broken twigs will produce a wintergreen smell. Fall colour is a very showy yellow. Bark colour is amber to silvery and is smooth and will exfoliate in thin shreds. A very good lawn tree and edge-of-woods planting. Resistant to borer.
How To Start These Seeds:
Scarification: Soak in water, let stand in water for 24 hours
Stratification: Cold stratify for 60 days
Germination: requires light for germination, surface sow and keep moist
Other: Natural fall sowing in mulched beds
Seed Count Per Packet:
This packet contains 80 hand-sorted, high-quality seeds.
If refrigerated upon receipt, these seeds can be stored for up to a year before you decide to use them.